The Step-by-Step Process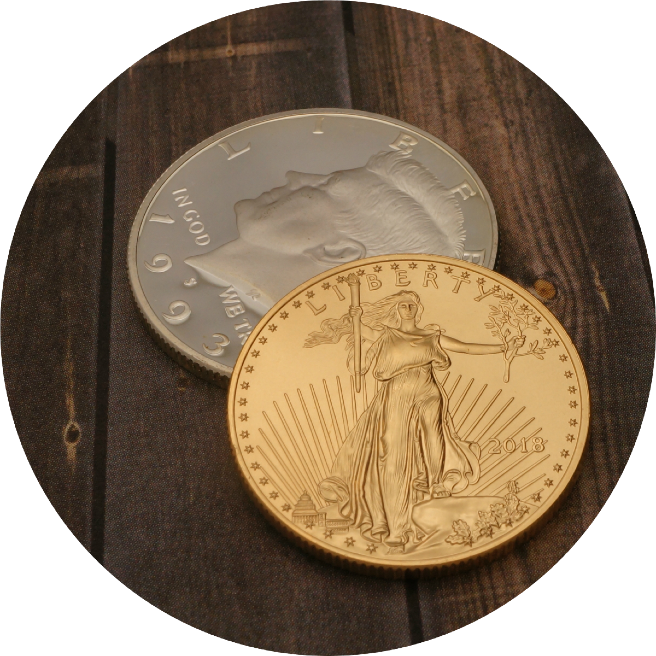 Step 1: Select Your Coin Type

Step 2: Choose Your Ring Size and Desired Finish
My coin rings offer a variety of options for you to customize the style, size, and finish you want. Most coin rings offer a choice of a year as well. Feel free to Contact Me and ask about any further customizations.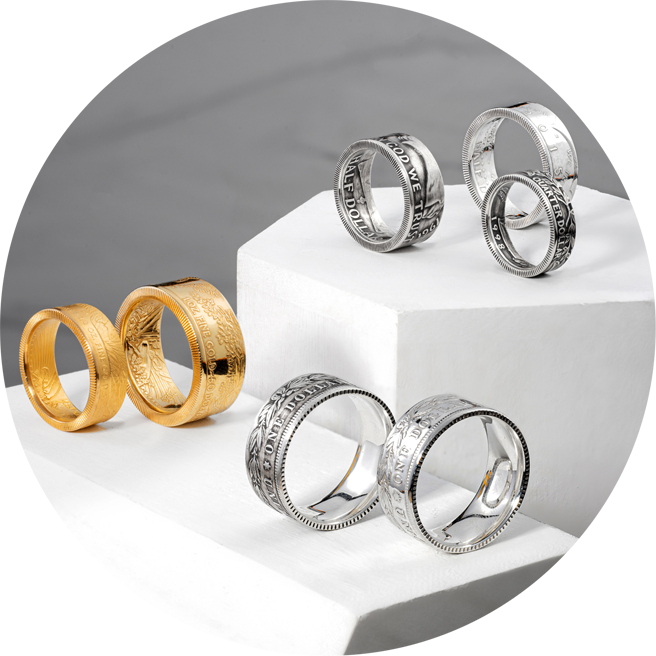 Step 3: Expect the Best
As the sole craftsman at Change to Treasure, I personally handcraft each coin ring to your exact specifications. My specialized process involves meticulously crafting your coin ring to preserve its unique details both inside and outside the band. I also take extra time to round the edges for a smooth, comfortable fit, ensuring that your coin ring concludes with a beautiful, eye-catching finish. As an admitted perfectionist, I never call a coin ring "complete" until I've achieved beautiful symmetry, comfortable fit, and superior quality from every angle.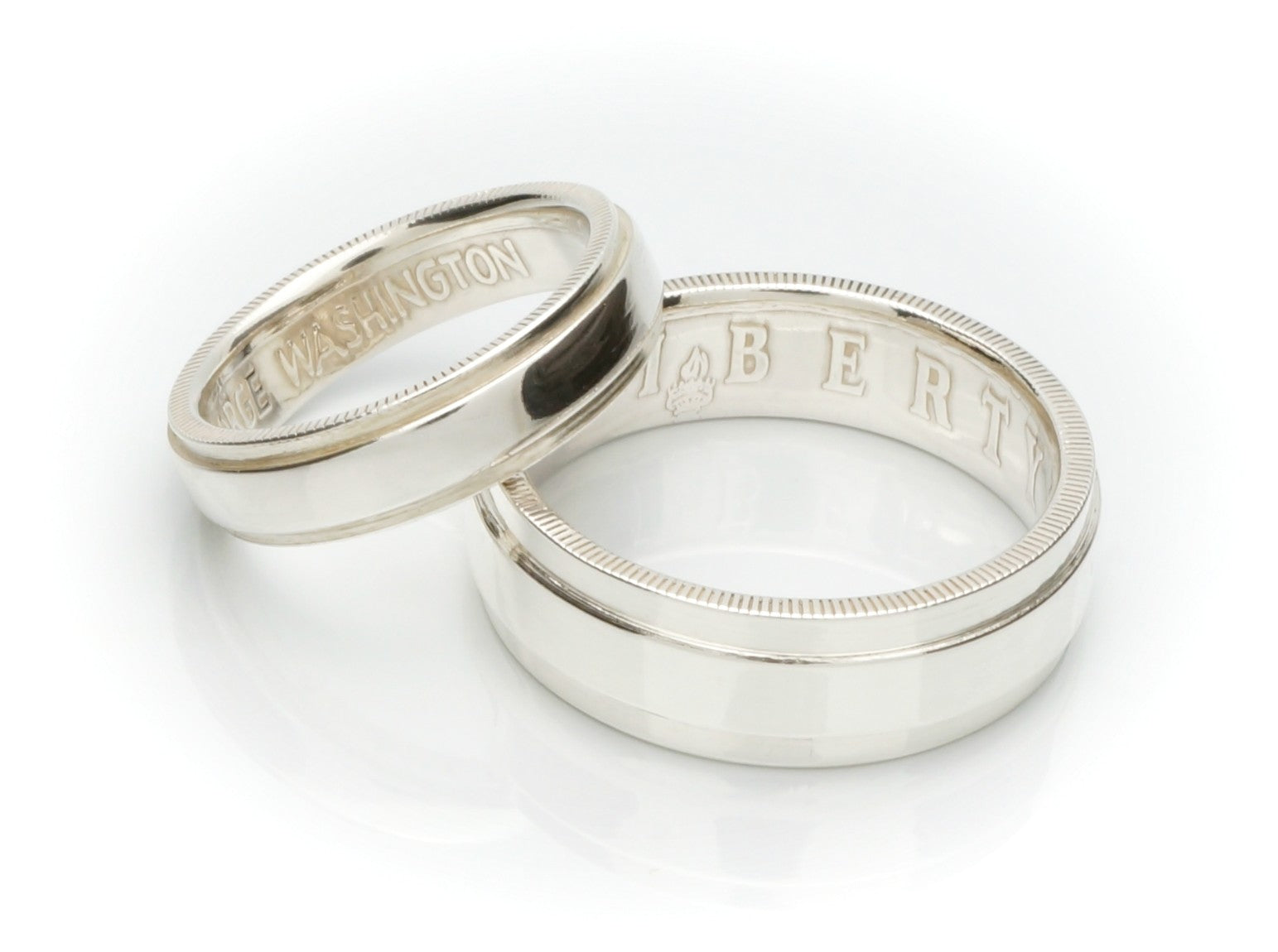 Want to use your own coin?
Curious about a custom style?
Wondering if your special U.S. coin can be made into a ring? Have an idea for a custom ring? Visit my Custom Orders Page for more information.
Coin Ring Gifting Occasions
Bring your story and history together with a custom coin ring handmade from quality silver and gold coins.

Birthday
Unveil your captivating story with a remarkable Morgan Silver Dollar Ring, a unique birthday gift!

Wedding
Express the power of your love with a handcrafted 22k Gold Coin Ring, made from a genuine U.S. Gold American Eagle coin.

Anniversary
Celebrate your relationship milestone with a Silver Quarter Ring or Half Dollar Ring crafted from an authentic U.S. coin.