Inlay Ring Designs: Explore Unique Coin Rings
Dive into our unique collection of rings, skillfully crafted from authentic US silver coins and fortified with titanium. This fusion offers a mesmerizing blend of historical elegance and contemporary resilience. More than just jewelry, each piece encapsulates a slice of history with modern flair. Discover the perfect ring that melds timeless silver charm with the sophistication of titanium. With every ring, you're not just wearing an accessory; you're donning a story of tradition meeting innovation. Explore our curated selection and embrace the union of past and present in jewelry form.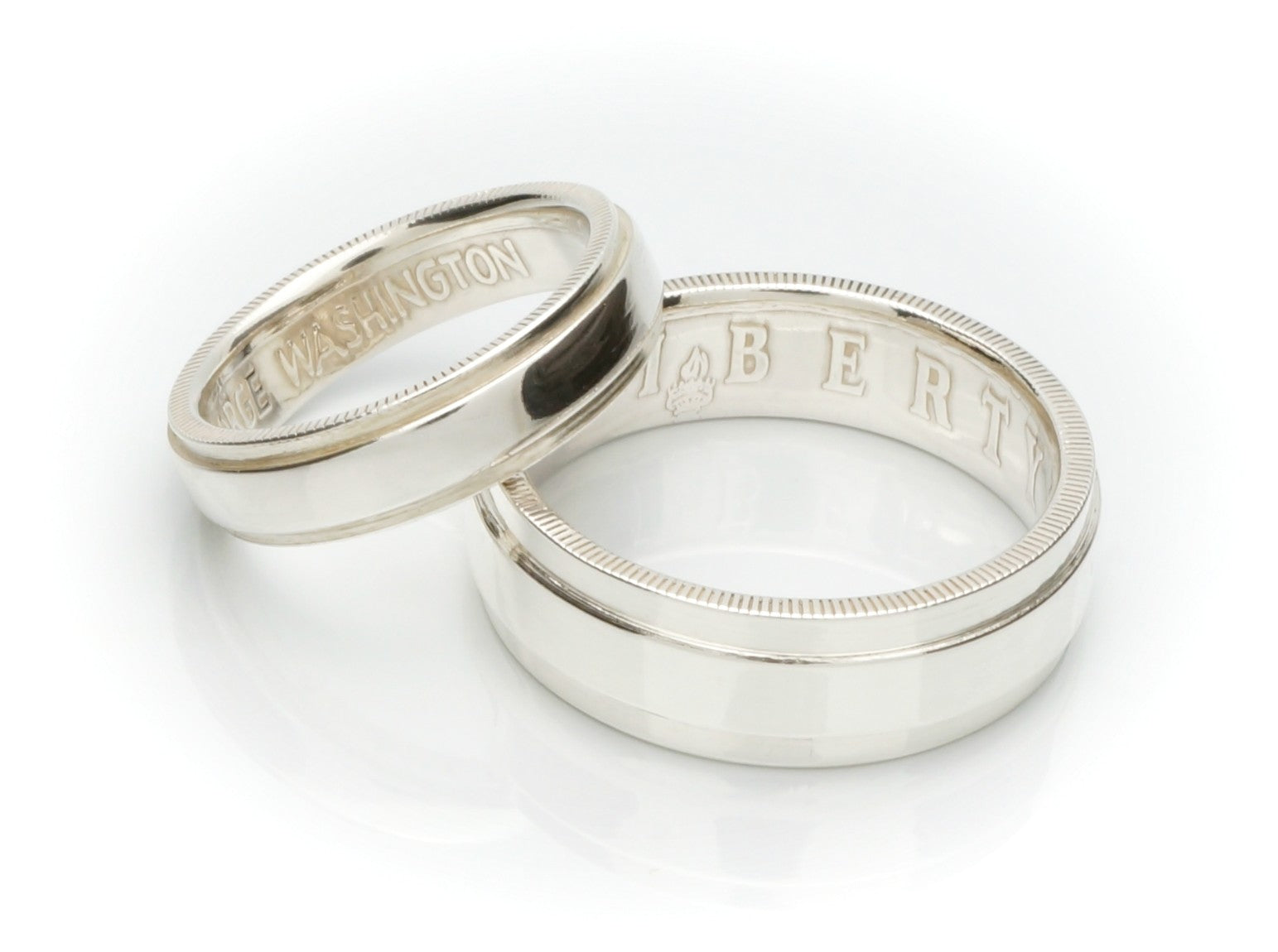 Want to use your own coin?
Curious about a custom style?
Wondering if your special U.S. coin can be made into a ring? Have an idea for a custom ring? Visit our Custom Orders page for more information.