Gold Coin Rings
Dive into our Gold Coin Rings collection, masterfully shaped from genuine Gold American Eagle coins. An epitome of elegance, these 22k gold rings are perfect for men's wedding bands or special gifts, reflecting America's history and style. Embrace the beauty and value of our Gold Bullion Rings, representing strength, freedom, and unmatched allure. Explore today.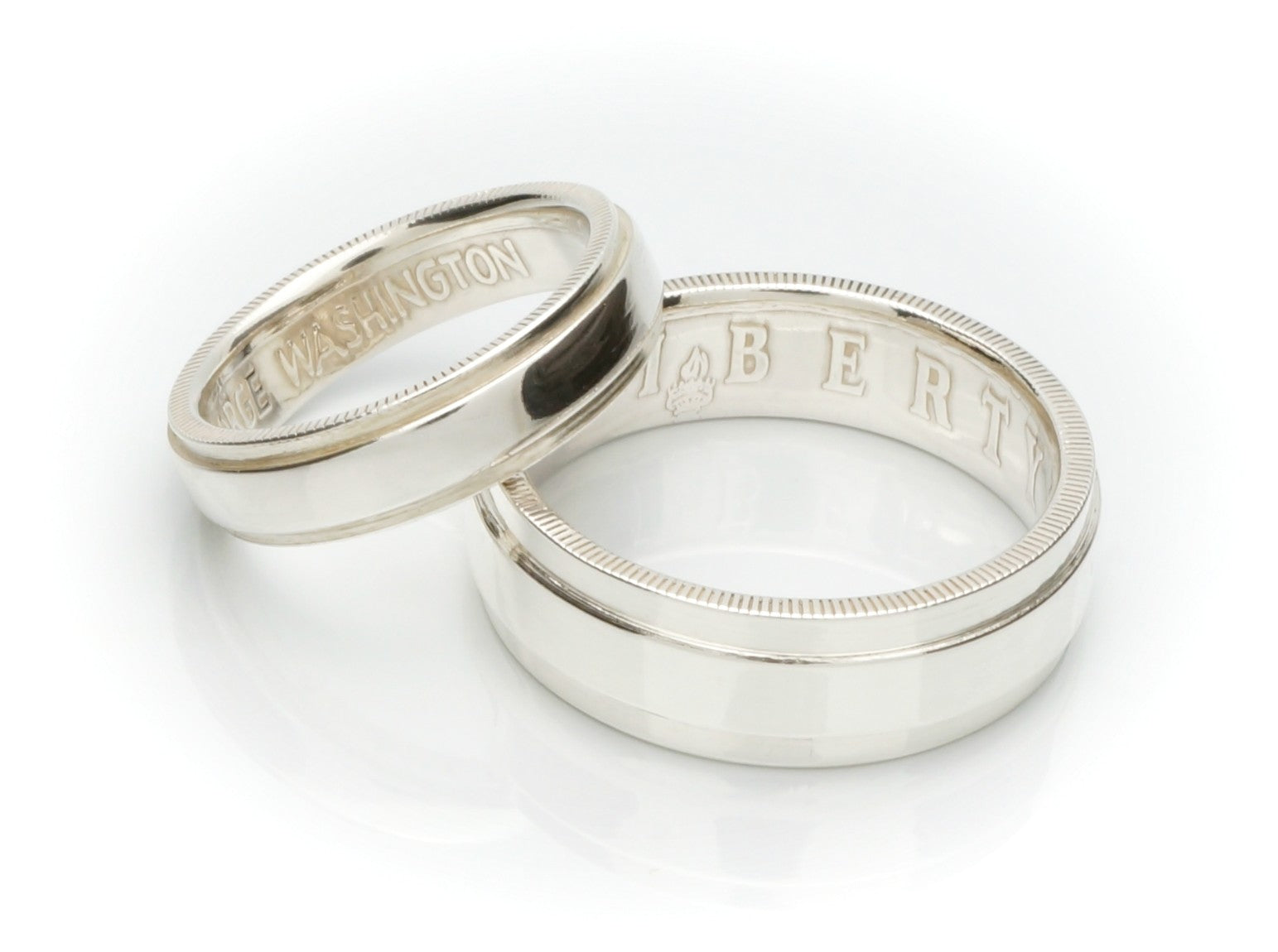 Want to use your own coin?
Curious about a custom style?
Wondering if your special U.S. coin can be made into a ring? Have an idea for a custom ring? Visit our Custom Orders page for more information.