Handmade Men's Morgan Silver Dollar Coin Rings
Dive into the timeless elegance of our Morgan Silver Dollar Coin Rings. Handcrafted from genuine Morgan dollars, these rings blend chic style with American heritage. Perfect as cherished gifts or milestone markers, they resonate with history and fashion. Explore our curated collection today, where artistry meets historical significance.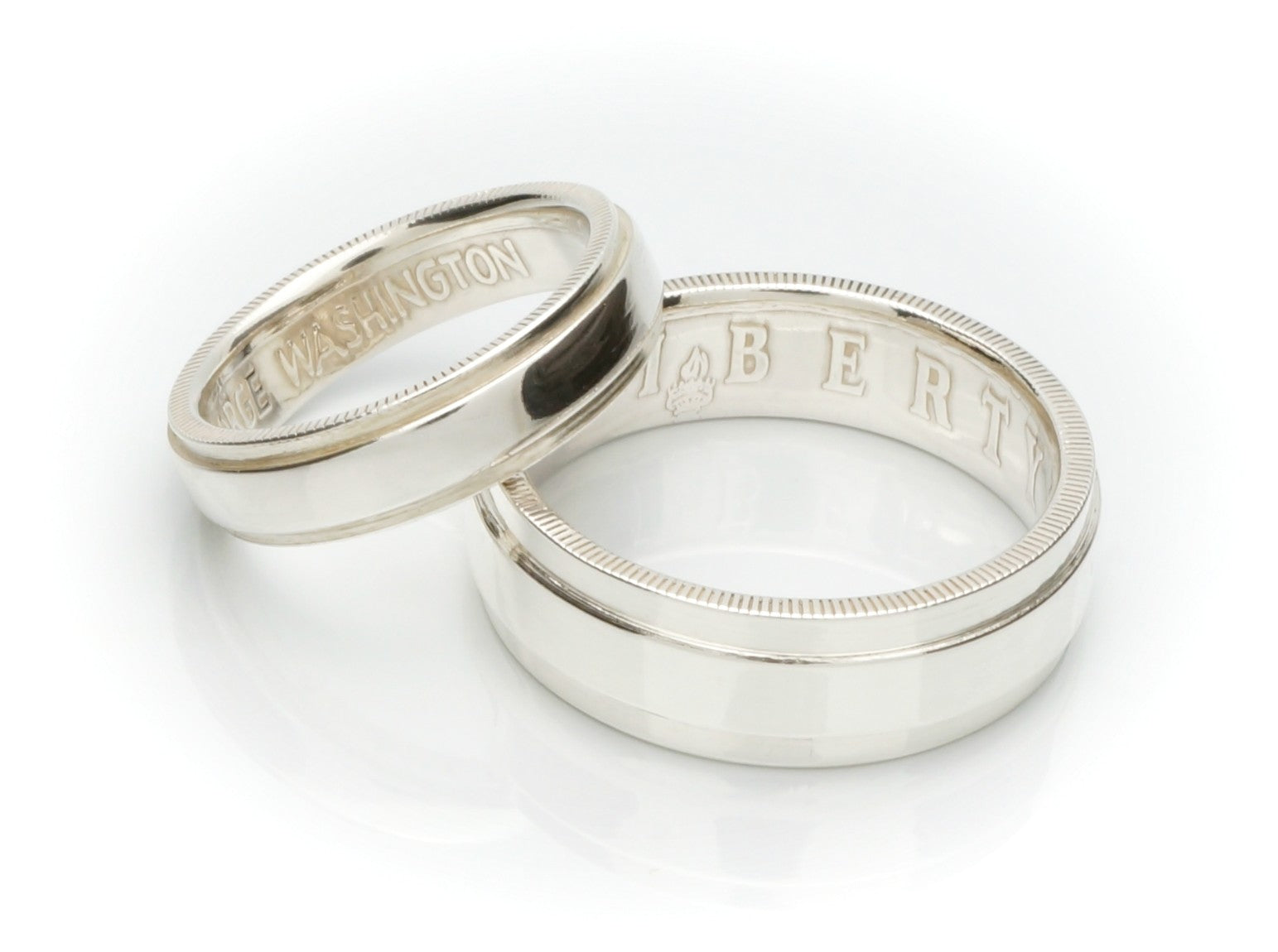 Want to use your own coin?
Curious about a custom style?
Wondering if your special U.S. coin can be made into a ring? Have an idea for a custom ring? Visit our Custom Orders page for more information.