Silver Quarter Rings
Elevate milestone moments with our expertly crafted silver quarter coin rings. Made from 90% silver quarters (1954-1964, 1992-2998), these rings blend history and style. Ideal for silver anniversaries, birthdays, and life's pivotal events, they stand as cherished heirlooms. Dive into timeless elegance and history with our collection.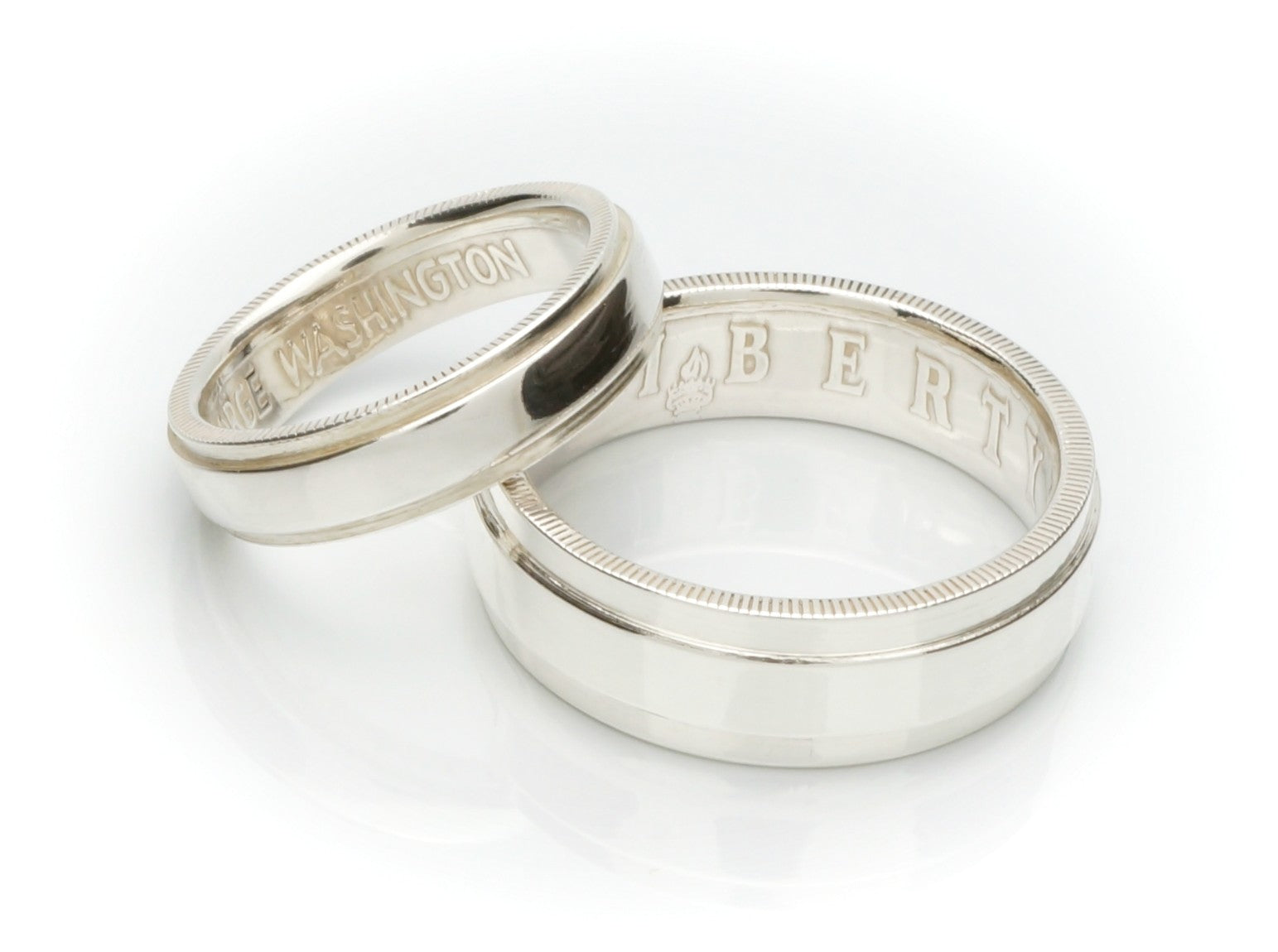 Want to use your own coin?
Curious about a custom style?
Wondering if your special U.S. coin can be made into a ring? Have an idea for a custom ring? Visit our Custom Orders page for more information.