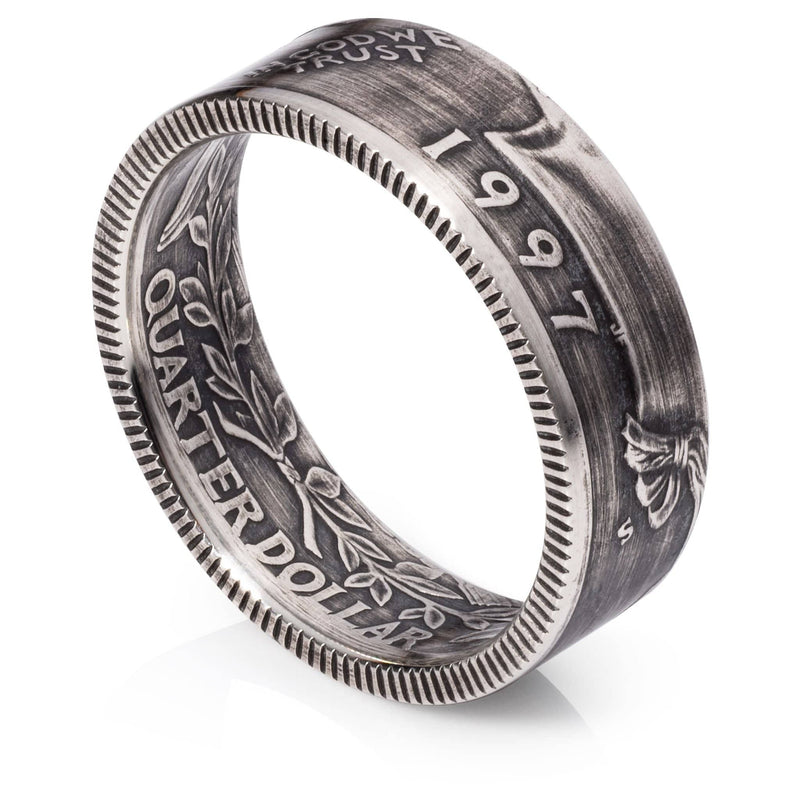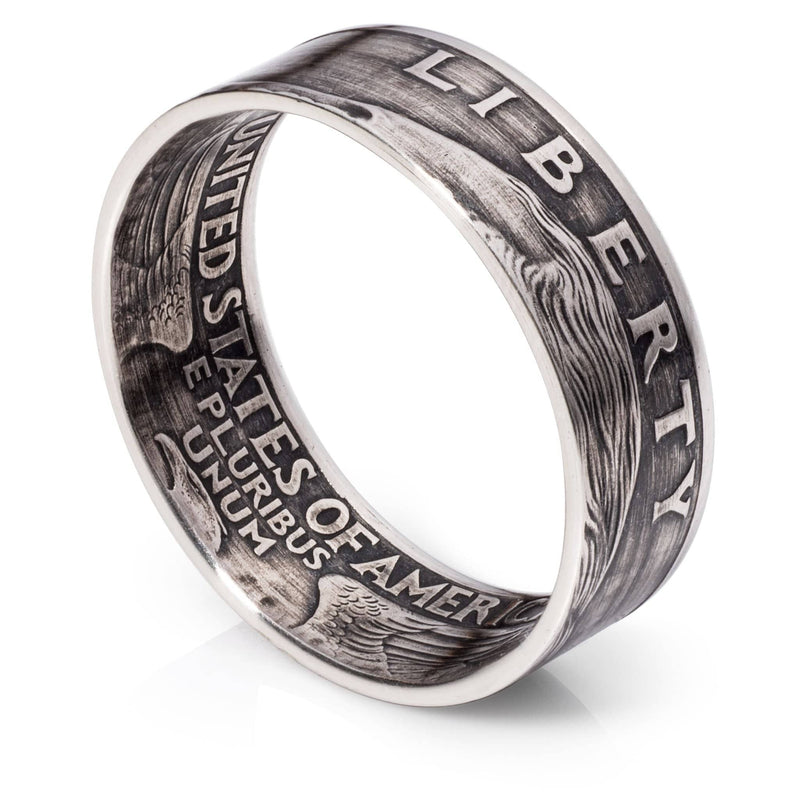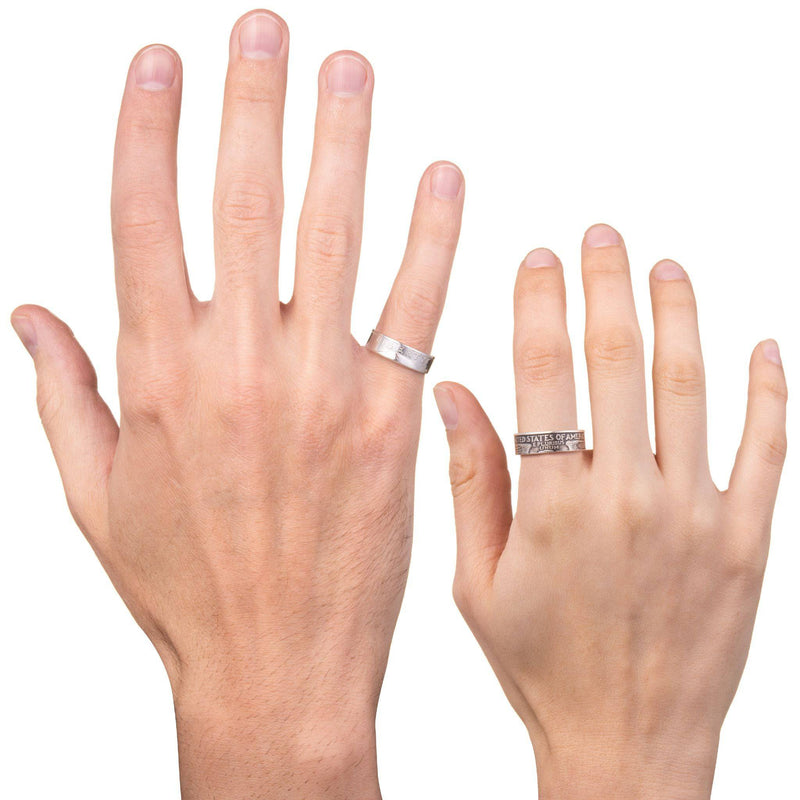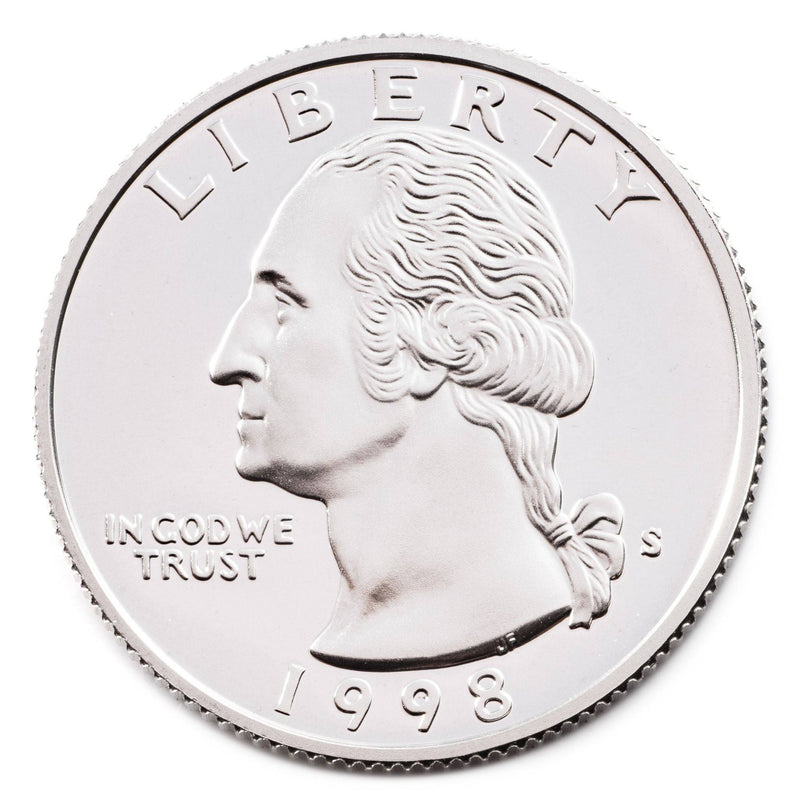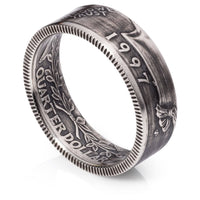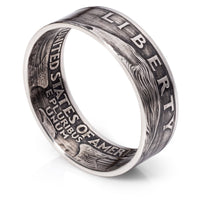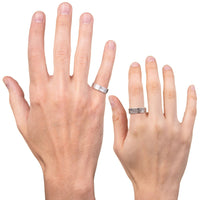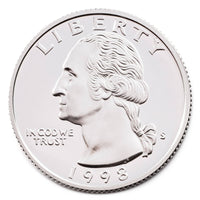 Hand Crafted Rings: Quarter 'Heads' - Patina - 1992-1998
Product Details
I craft these coin rings using high-quality United States Silver Quarter Dollars, with the silver quarter years available from 1992-1998. These rings make thoughtful gifts for many occasions. The design on the outside is the "Heads" side (obverse) of the coin. It includes the year of the coin, the word "Liberty," and the partial motto, "In God __ Trust." Inside the band, you'll see "United States of America" and "Quarter Dollar."
Features:
- Ring made from a 90% Silver Quarter
- Width: 7mm
- Patina finish (Also Available in a Polished Finish)
- Sizes US 4 to 11 (Quarter sizes available upon request)
Expectation of Quality
I take extra time to ensure that each ring has a smooth, comfortable fit by carefully rounding the inside and out edges. This makes the reeded edge slightly thinner, and completely smooth. As is true with all coin rings, since the reeded edge of the ring is thicker than the smooth side, there will be a slight taper on the inside. I balance this by minimally carving out the inside edge of the ring while carefully preserving the detail. The result is a superior-quality ring with beautiful symmetry and comfort.
Shipping & Returns
Products Ship USPS first class for items under $150. Products exceeding $150 will be shipped priority/insured, with a signature required upon delivery. 
We are happy to refund your item in full* within 7 days of receipt. We ask that you pay for the return shipping.
Q&A
What if I ordered the wrong ring size?
We offer one free resizing! If your ring isn't a perfect fit, send it back to us and we will resize it for free.
How do I care for my coin ring?
It is recommended that you remove your ring during activities involving heavy use of your hands (i.e., gardening) or activities that could scratch the ring. With proper care, the unique details on your coin ring should last for many years to come.
Reviews
Total 5 star reviews: 10
Total 4 star reviews: 0
Total 3 star reviews: 0
Total 2 star reviews: 0
Total 1 star reviews: 0
100%
would recommend this product
Emiliano

Verified Buyer

5 Stars

Fantastic quality and appearance, fast shipping and great packaging.

Alan A.

Verified Buyer

5 Stars

My wife and I just celebrated our 30th anniversary and I gave the rings to her for both of us, she loved them and started wearing hers right away.

Annette H.

Verified Buyer

5 Stars

I bought this for my husband for our 25th wedding anniversary, and he loves it.

Stacy M.

Verified Buyer

5 Stars

This review has no content.

Joe W.

Verified Buyer

5 Stars

This review has no content.
Reviews Loaded
Reviews Added