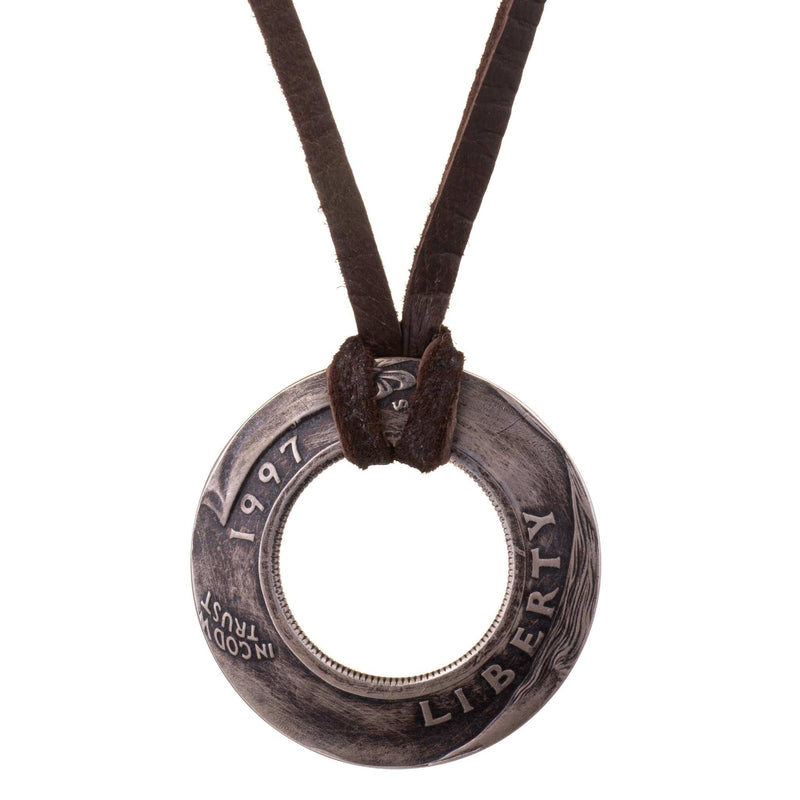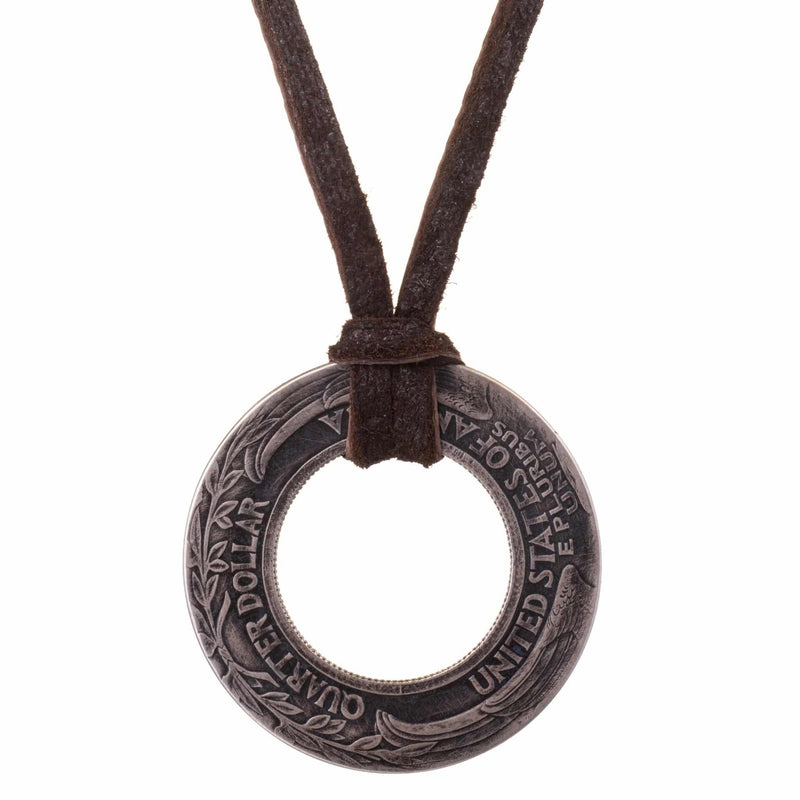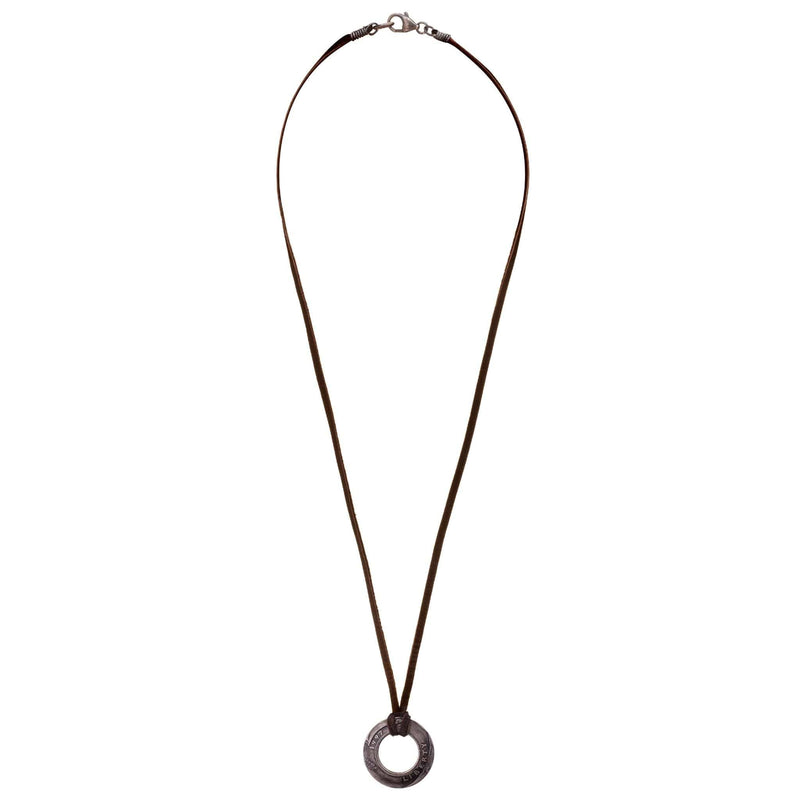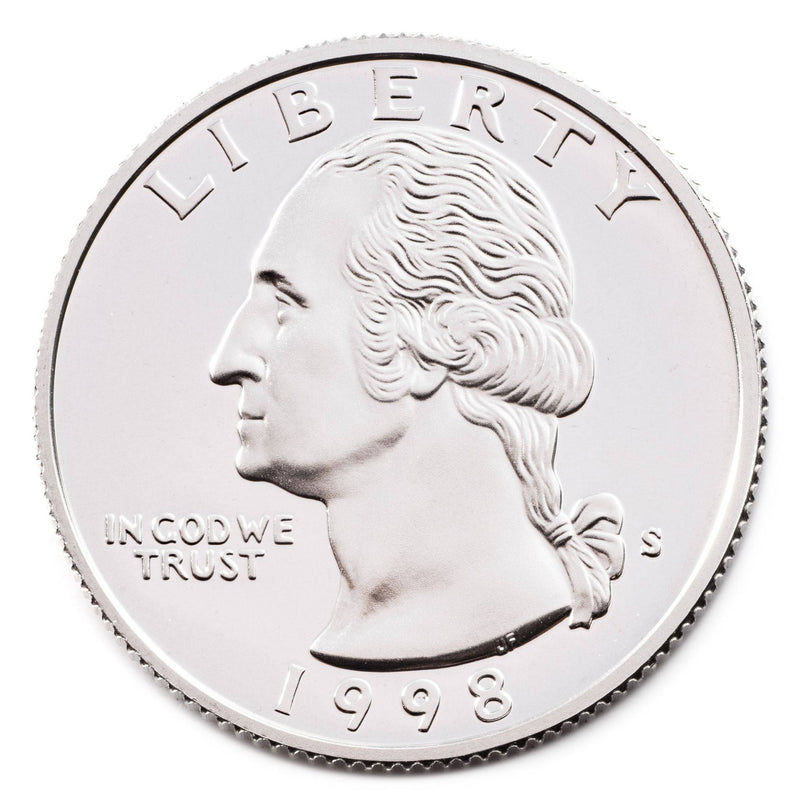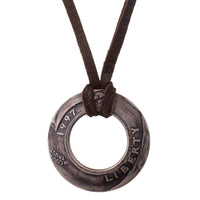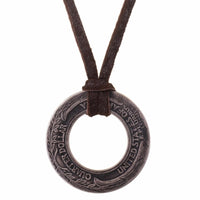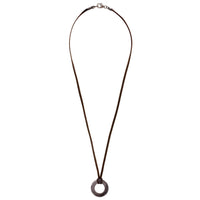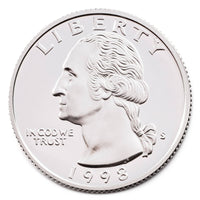 Silver Quarter Inverted Coin Pendant with Deerskin Leather Necklace (1992-1998)
Product Details
Discover a unique blend of history, art, and craftsmanship with our Silver Quarter Inverted Coin Pendant, handcrafted from coins minted between the years 1992 and 1998. This distinctive piece of jewelry is presented on a luxurious deerskin leather necklace, offering a one-of-a-kind style statement that embodies both historical significance and artisanal skill.

Each pendant is carefully made from a genuine silver quarter, known for its beautiful design and inherent value. The coin is expertly inverted to create a unique texture and aesthetic, setting it apart from common coin jewelry. The quarter's detailed design is preserved during this process, honoring the artistry of the original coin while providing a fresh and intriguing visual effect.

To add to the rustic charm of the piece, the pendant is accompanied by a deerskin leather necklace. Celebrated for its durability and supreme softness, deerskin leather enriches the overall appeal of the pendant, making it even more unique. The combination of the quarter's shiny silver with the warmth of the leather ensures an accessory that is both eye-catching and conversation-starting.

You have the freedom to choose from quarters minted between the years 1992 and 1998, allowing you to select a year that holds special personal significance or historical interest. This pendant and its accompanying deerskin necklace is a perfect addition to any jewelry collection, and makes a thoughtful gift for those who appreciate the fusion of history and artisanal beauty.

Please note that each piece may contain slight variations due to the handcrafted nature of our jewelry. However, these variations only enhance the authenticity and charm of each pendant, making each one truly unique.

Features:
- 90% Silver Quarter
- Years available from 1992 to 1998
- Outside diameter = 27mm
- Inside diameter = 16mm
- Necklace color = Chocolate (Message me if you would prefer Black)
Shipping & Returns
Products Ship USPS first class for items under $150. Products exceeding $150 will be shipped priority/insured, with a signature required upon delivery. 
We are happy to refund your item in full* within 7 days of receipt. We ask that you pay for the return shipping.
Q&A
What if I ordered the wrong ring size?
We offer one free resizing! If your ring isn't a perfect fit, send it back to us and we will resize it for free.
How do I care for my coin ring?
It is recommended that you remove your ring during activities involving heavy use of your hands (i.e., gardening) or activities that could scratch the ring. With proper care, the unique details on your coin ring should last for many years to come.
Reviews