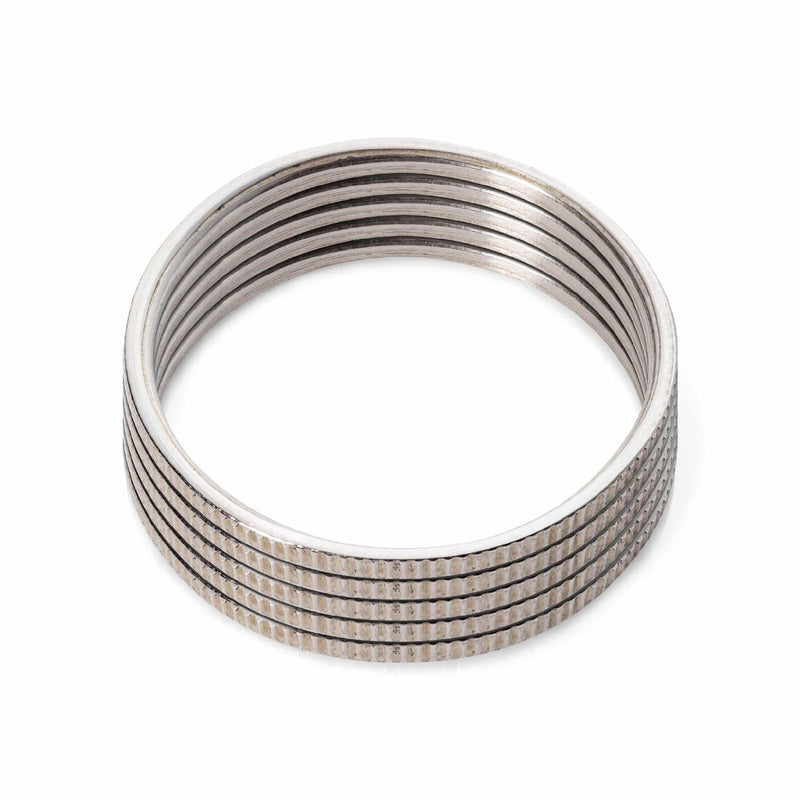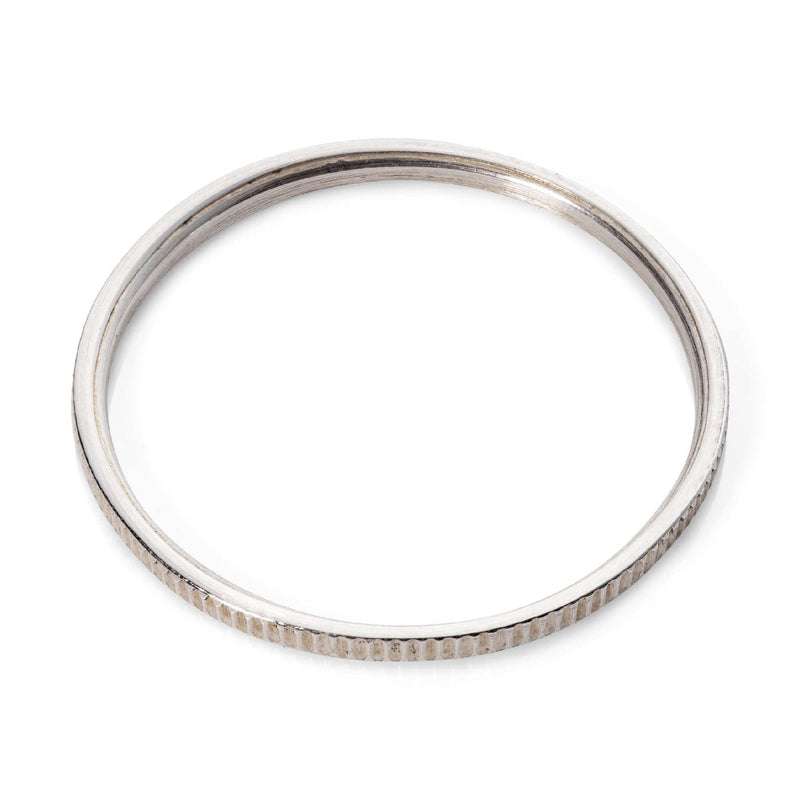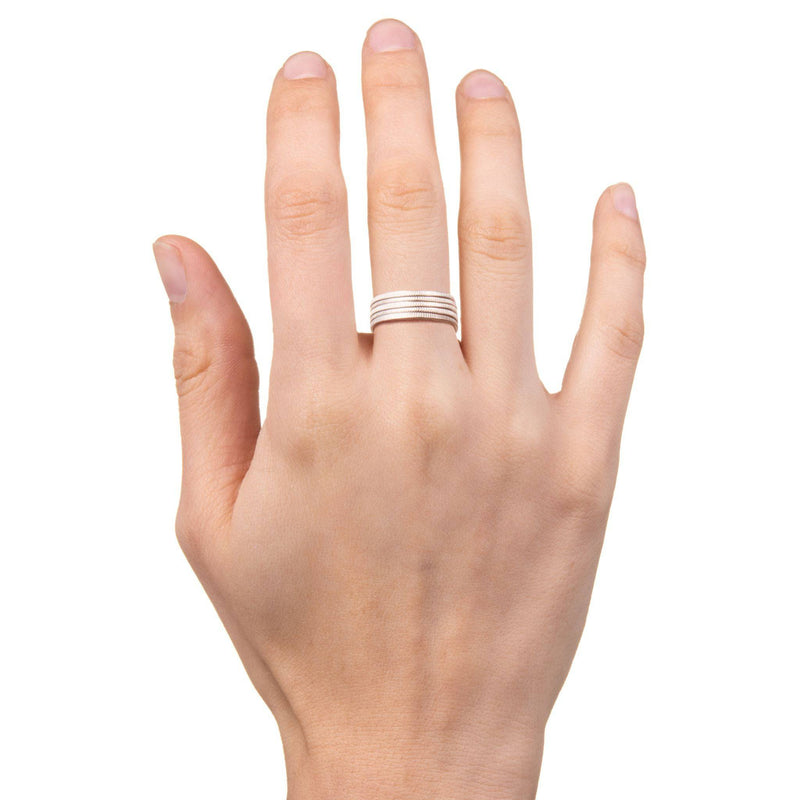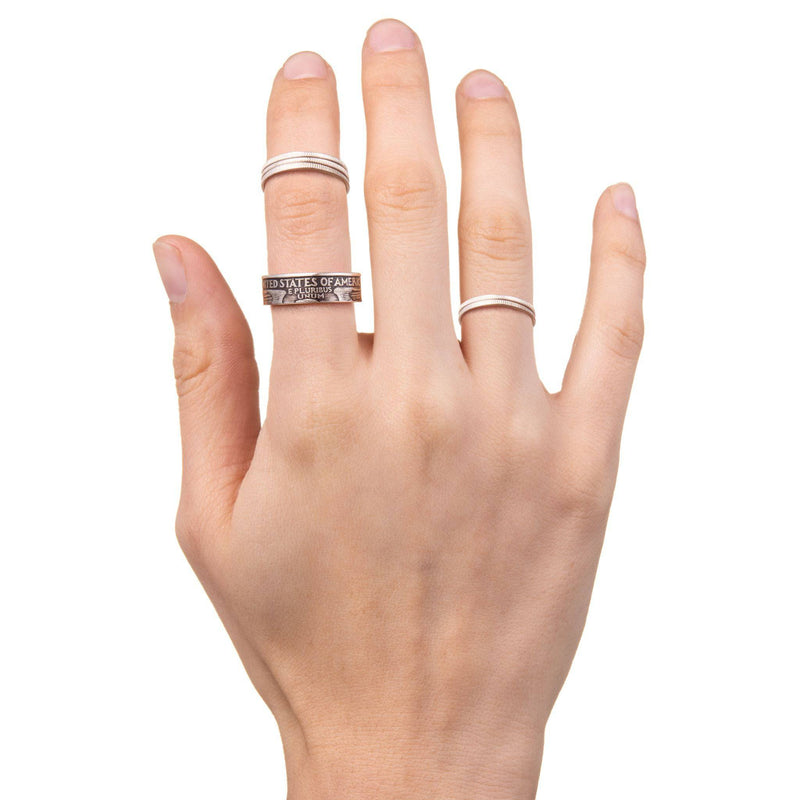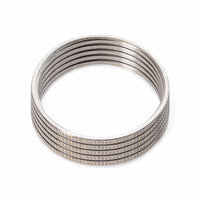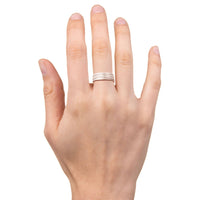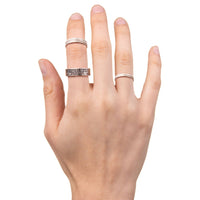 Stackable Dime Ring | Stacking Women's Silver Coin Rings
Product Details
Discover the beauty of women's coin rings with my handmade stackable silver creations. Crafted from authentic 90% Silver U.S. Dimes, these textured rings showcase the original coin's reeded edge. Each delicate ring can be stacked or combined with other variants, tailored to your exact specifications. Coin jewelry is a popular handmade gift idea, and a dime ring adds a unique touch to her collection. Pair it with a quarter ring or existing favorites. The 90% silver alloy offers durability and hypoallergenic properties. Proudly made to order in Maryville, Tennessee, enjoy free shipping and a generous 30-day return policy.


Features:

- 90% Silver U.S. Dime

- Polished Finish

- Sizes 3 to 9 (Quarter sizes available upon request)

*Please note that the listed price is per ring. The photos that show multiple rings and a quarter ring are there to give ideas for different wearable options.
Shipping & Returns
Products Ship USPS first class for items under $150. Products exceeding $150 will be shipped priority/insured, with a signature required upon delivery. 
We are happy to refund your item in full* within 7 days of receipt. We ask that you pay for the return shipping.
Q&A
What if I ordered the wrong ring size?
We offer one free resizing! If your ring isn't a perfect fit, send it back to us and we will resize it for free.
How do I care for my coin ring?
It is recommended that you remove your ring during activities involving heavy use of your hands (i.e., gardening) or activities that could scratch the ring. With proper care, the unique details on your coin ring should last for many years to come.
Reviews