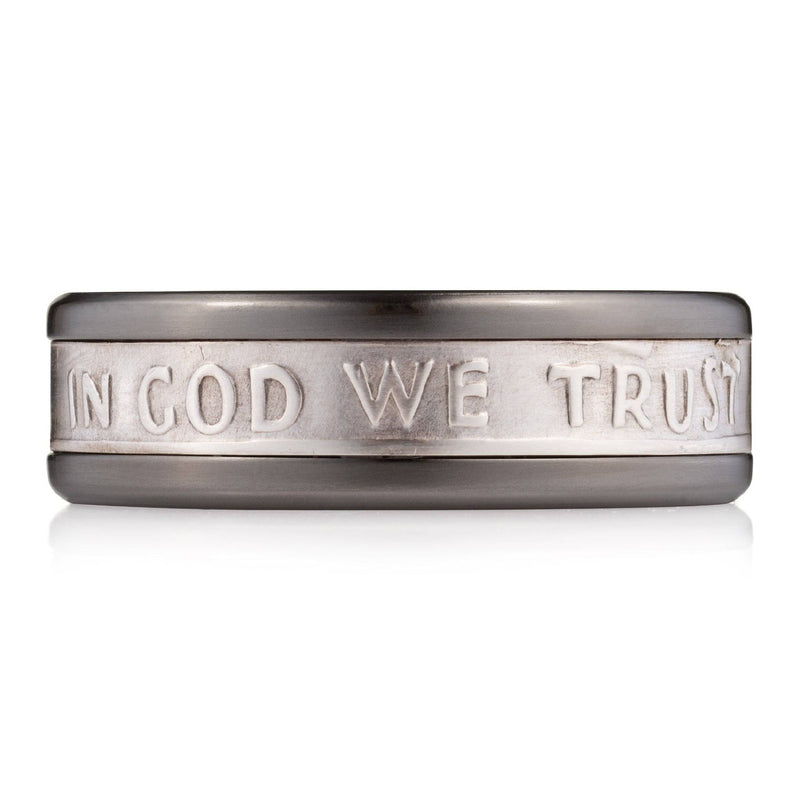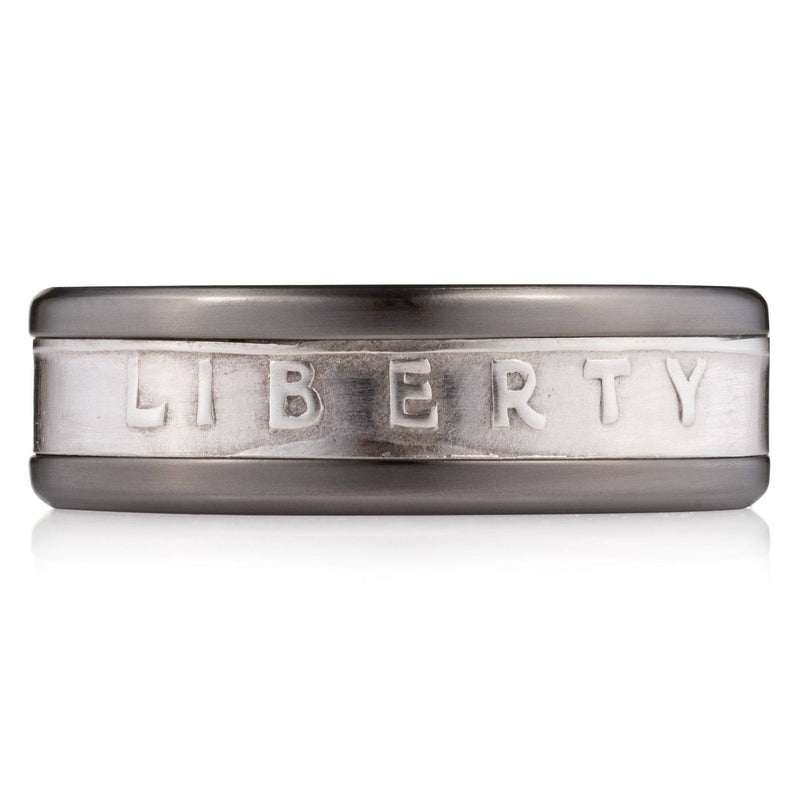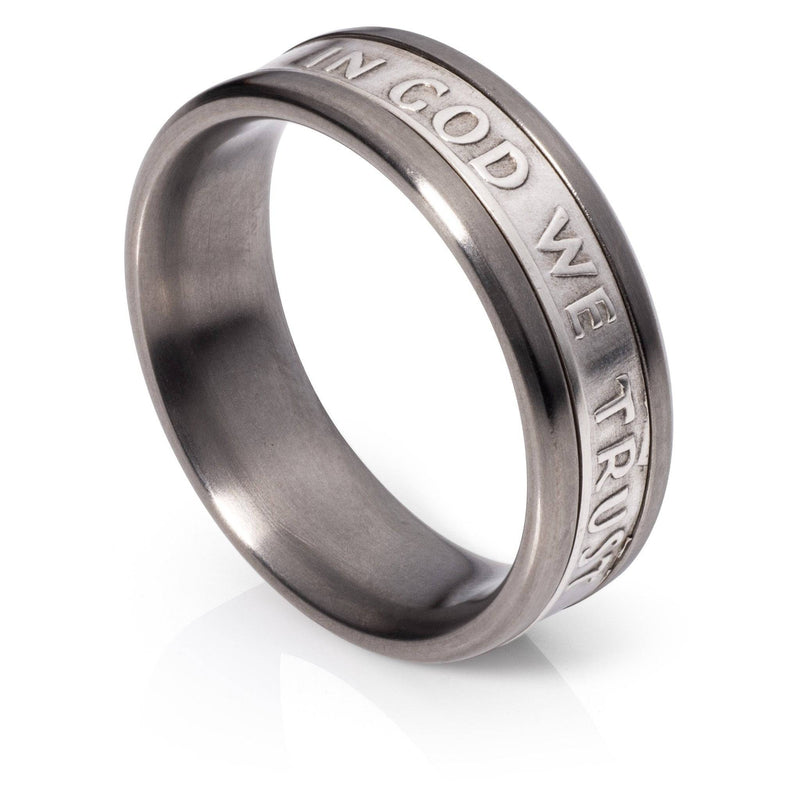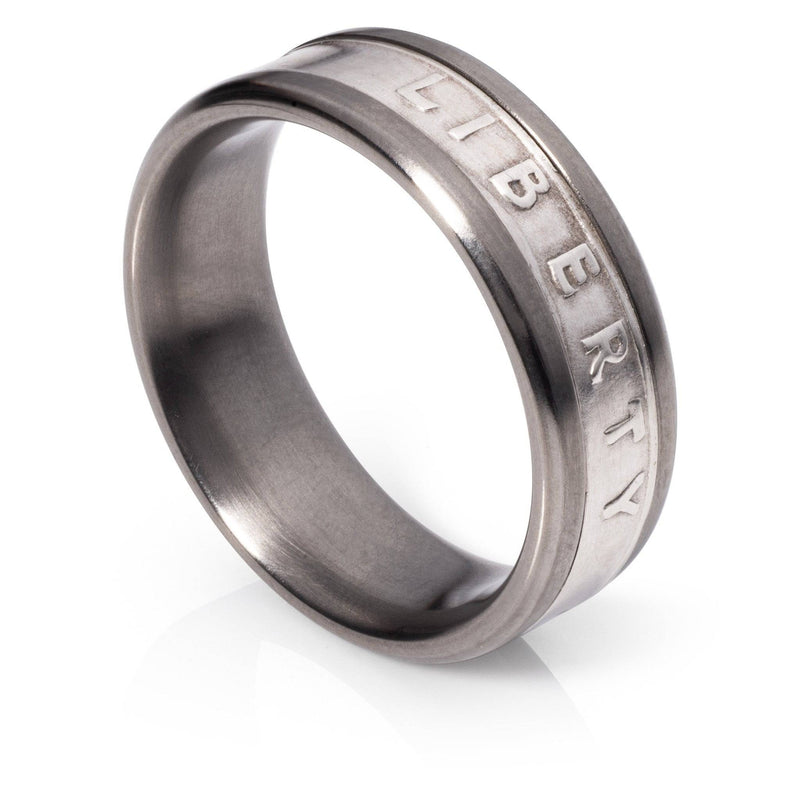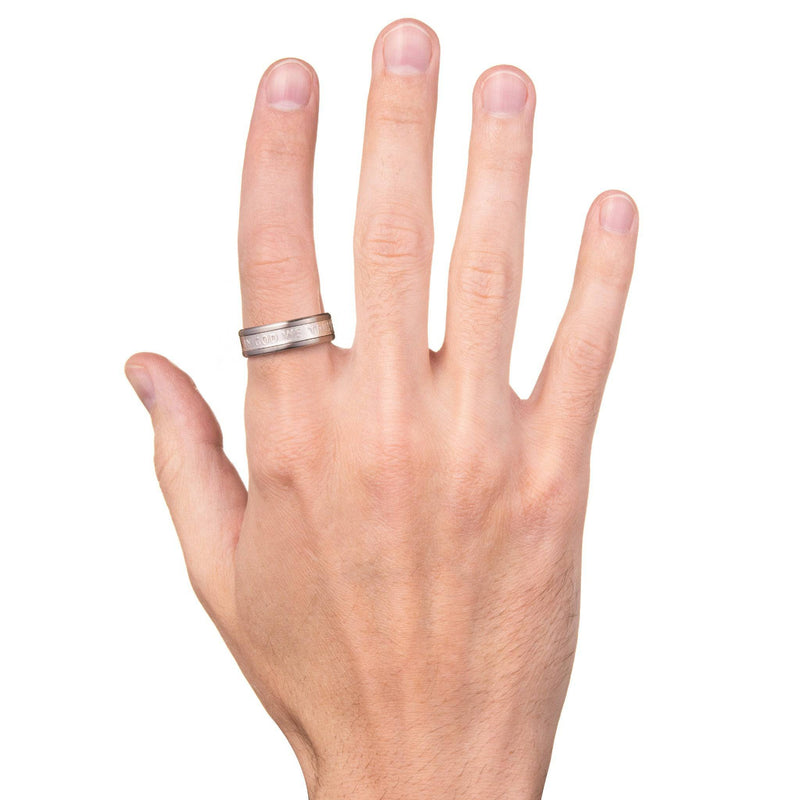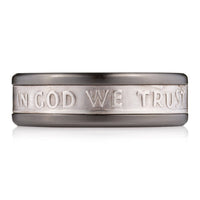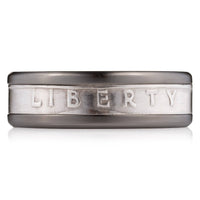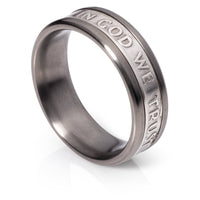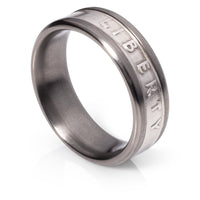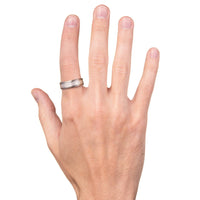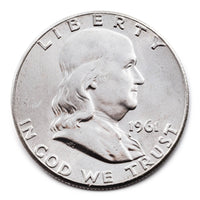 Brushed Titanium Ring | Franklin Silver Half Dollar Inlay | Handcrafted Jewelry
Product Details
Elevate your style with my extraordinary Titanium Ring featuring a genuine Franklin Silver Half Dollar inlay. Carefully handcrafted, this exceptional men's wedding band showcases the iconic In God We Trust Motto for a touch of heritage and meaning.
Meticulously designed, this titanium ring combines durability with timeless elegance. The focal point of this piece is the exquisite Franklin Silver Half Dollar inlay, crafted to capture the intricate details and rich history of the coin. With its striking appearance, this ring effortlessly combines sophistication and uniqueness.
Not only does this ring make a remarkable men's wedding band, but it also serves as a captivating statement accessory for any occasion. The inclusion of the *In God We Trust Motto and "Liberty" adds a profound symbol of faith and patriotism, making it an extraordinary choice for those who appreciate meaningful craftsmanship.
Crafted with a comfort fit, this titanium ring ensures a smooth and enjoyable wearing experience throughout the day. Its lightweight nature ensures optimal comfort without compromising on style.
My Titanium Ring with Franklin Silver Half Dollar inlay is an exceptional piece that reflects your individuality and impeccable taste. Whether you're seeking a distinctive men's wedding band or a bold accessory, this ring effortlessly blends history, style, and sentiment. Make a statement that stands the test of time with this remarkable piece of jewelry.
*Note that the wording "In God We Trust", and "Liberty" will be oriented opposite each other. In other words, the word "Liberty" will appear upside down, compared to "In God We Trust". This is a result of using an actual coin and the process that goes along with creating the inlay.
Features:

- High Grade Titanium with Silver Franklin Half Dollar Coin Ring inlay

- Width: 6mm

- Brushed Finish

- Sizes US 6 to 12 (Quarter sizes available upon request)
Shipping & Returns
Products Ship USPS first class for items under $150. Products exceeding $150 will be shipped priority/insured, with a signature required upon delivery. 
We are happy to refund your item in full* within 7 days of receipt. We ask that you pay for the return shipping.
Q&A
What if I ordered the wrong ring size?
We offer one free resizing! If your ring isn't a perfect fit, send it back to us and we will resize it for free.
How do I care for my coin ring?
It is recommended that you remove your ring during activities involving heavy use of your hands (i.e., gardening) or activities that could scratch the ring. With proper care, the unique details on your coin ring should last for many years to come.
Reviews