Coin Wedding Rings & Unique Gold Coin Bands
For distinctive wedding rings, consider our handcrafted Gold American Eagle rings. Made from genuine Gold American Eagle coins, these rings blend beauty, history, and tradition, ideal for couples seeking something extraordinary for their big day.
Gold American Eagle coins are renowned for their beauty, purity, and nod to American history. As an emblem of patriotic pride, they're a stellar choice for wedding jewelry.
Each ring is meticulously handcrafted using age-old techniques, ensuring a unique piece rich in detail. Wear a symbol of American heritage on your finger, adding nostalgia and patriotism to your special occasion.
Choose our Gold American Eagle rings for a blend of elegance, history, and unparalleled craftsmanship.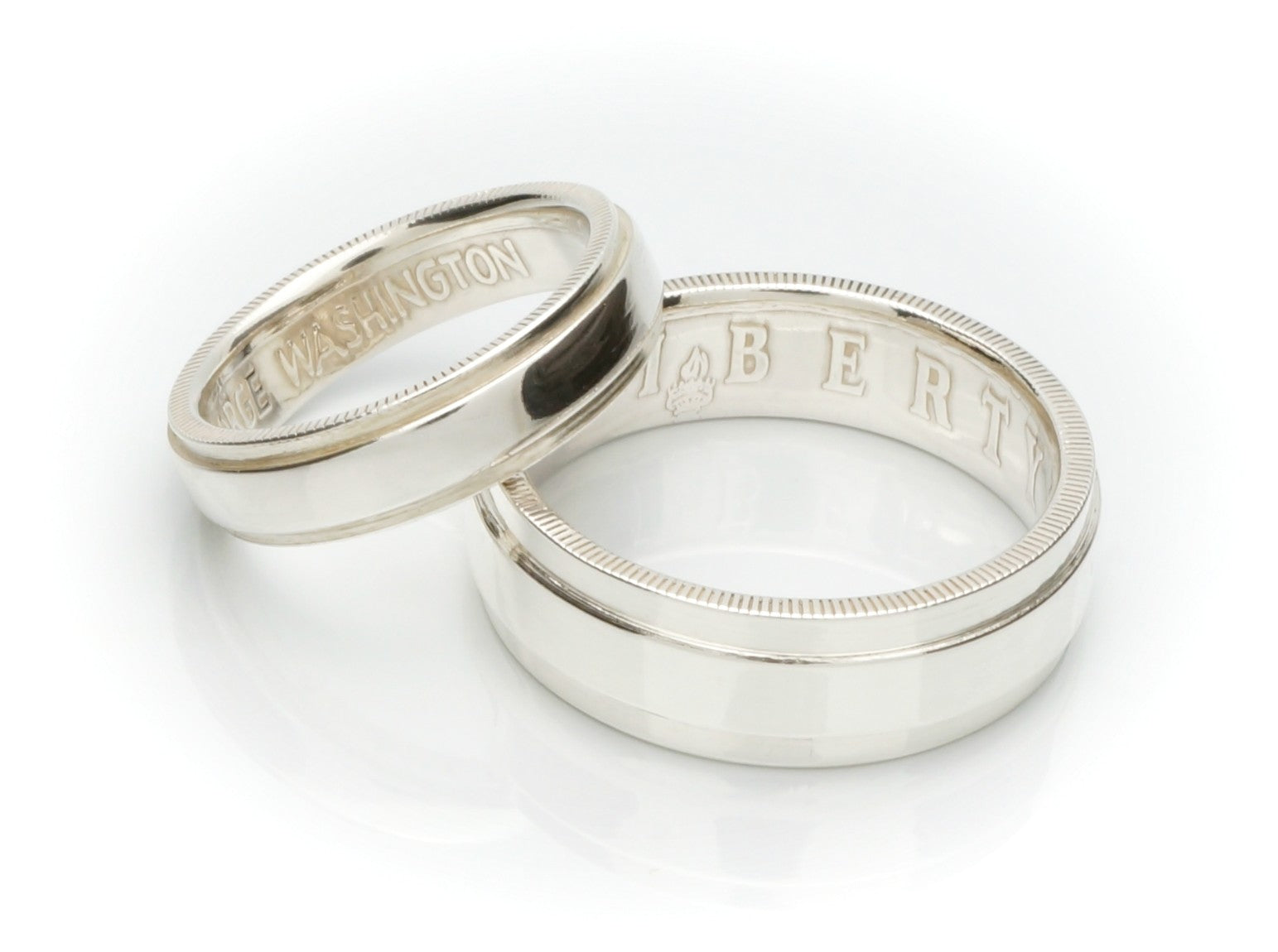 Want to use your own coin?
Curious about a custom style?
Wondering if your special U.S. coin can be made into a ring? Have an idea for a custom ring? Visit our Custom Orders page for more information.