Silver Coin Ring: For Anniversary Milestones
Celebrate a 25th anniversary with the timeless elegance of silver rings handcrafted from authentic Silver Franklin Half Dollars and Silver Kennedy Half Dollars. Each piece carries the rich history of its original coin, symbolizing American culture and history. These rings, minted in the 20th century, offer a unique blend of beauty and historical significance, making them standout anniversary gifts. Gift a piece of wearable history with our meticulously designed silver coin jewelry, perfect for commemorating a silver anniversary.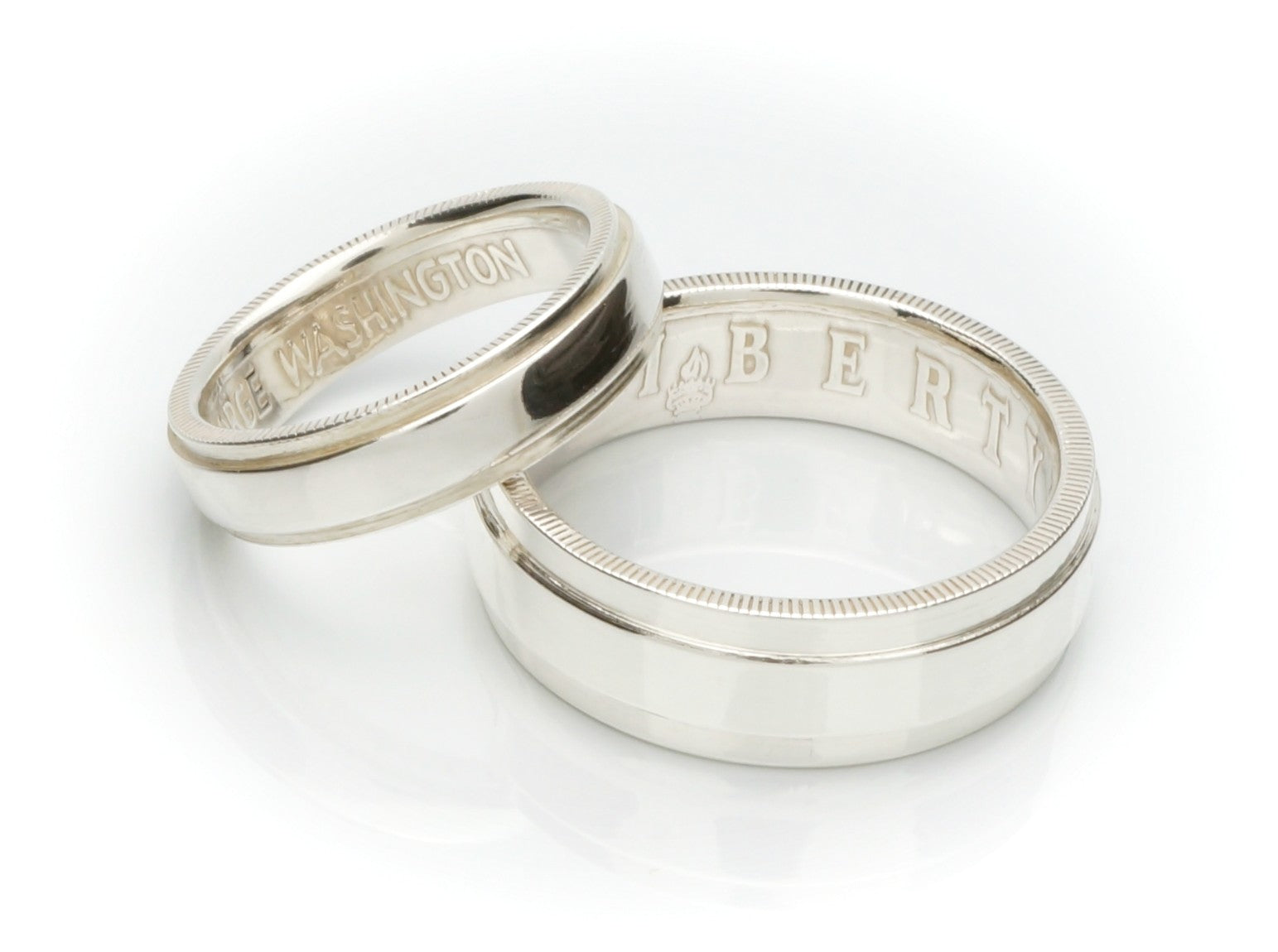 Want to use your own coin?
Curious about a custom style?
Wondering if your special U.S. coin can be made into a ring? Have an idea for a custom ring? Visit our Custom Orders page for more information.