Thoughtful Gifts: Captivating Coin Jewelry
Gift a handcrafted silver ring made from genuine coins for a memorable birthday surprise. These unique rings, fashioned from Morgan dollars, Franklin half dollars, and Kennedy half dollars, encapsulate rich history.
Morgan Dollar rings, minted from 1878 to 1921, are prized for their iconic design and rarity among collectors. Similarly, mid-20th century to present day Franklin and Kennedy Half Dollar rings pay homage to American heritage.
These silver rings, with their distinct year markers and designs, stand out as thoughtful, history-rich birthday gifts for loved ones.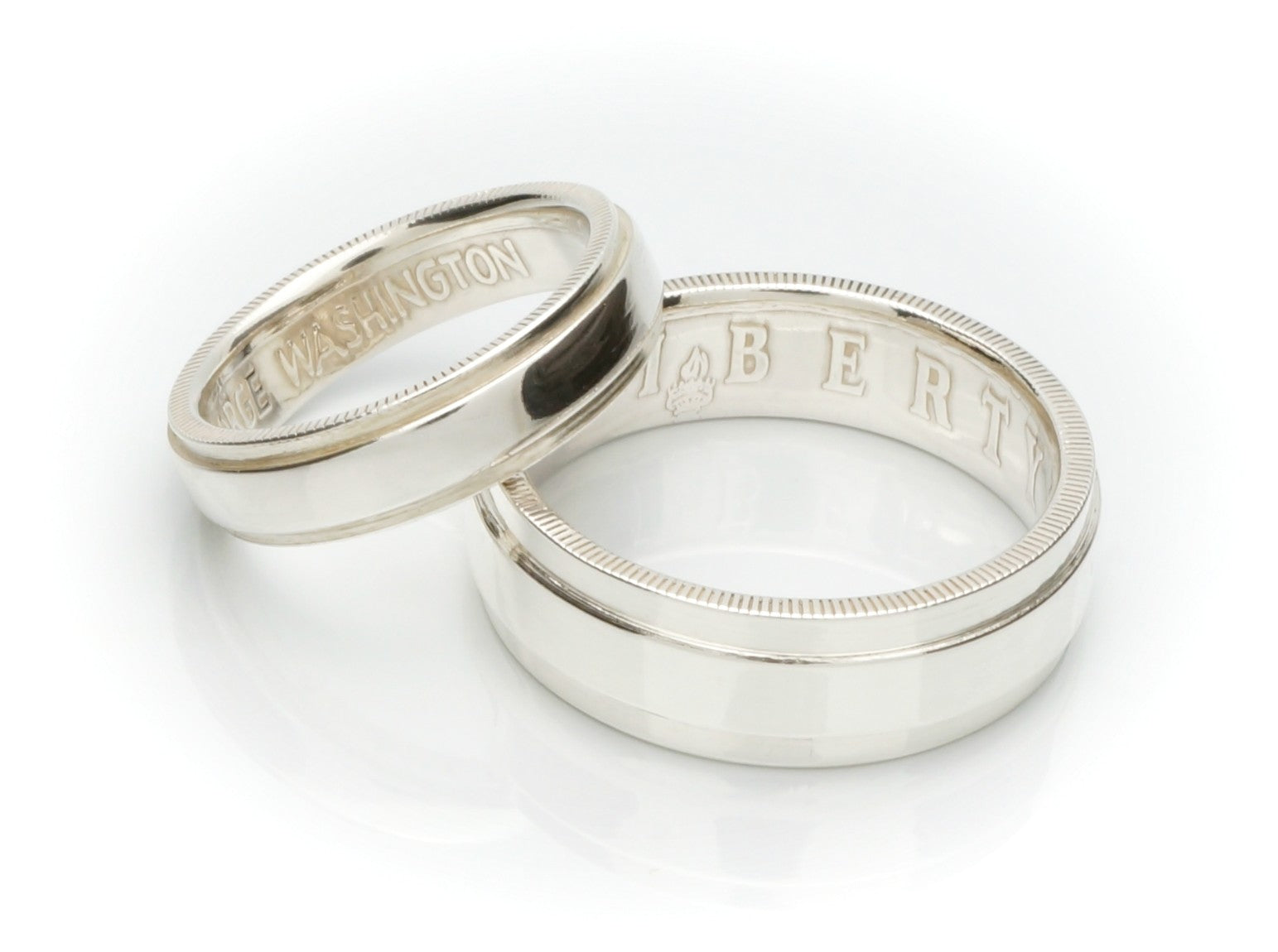 Want to use your own coin?
Curious about a custom style?
Wondering if your special U.S. coin can be made into a ring? Have an idea for a custom ring? Visit our Custom Orders page for more information.